Building your own home means you're likely eligible for a few government rebates, but does that equate to savings overall?
We've tallied some potential savings of building a home versus the extra costs that can blow out your budget. To figure out if building is the right path for you, consider some of these essential and non-essential costs.
Savings: Government grants
Most state governments offer a first home owners grant for those who choose to build. This could amount to savings of $10,000-$15,000, or stamp duty concessions offering savings in the tens of thousands (depending on your state and the price of your property).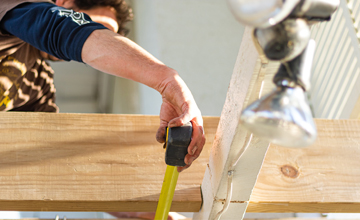 Picture: Getty
If you're a first home buyer, there are concessions available if you want to build.
RAMS says there may be opportunities for people to find additional discounts offered by local council.
RAMS currently has an offer to reduce LMI for first time buyers.
Savings: Less transfer duty
Building can also reduce the amount of transfer duty (or stamp duty) you pay. Transfer duty is calculated off the value of the property purchased. Therefore, if you're only buying land, you'll end up paying a lot less.
Meanwhile, first home buyers are likely to find significant concessions on stamp duty — potentially even no duty at all.
Extra cost: Building is expensive
There's a widespread misconception that building is always going to be less expensive than buying an existing home. This isn't always the case— especially in 2022.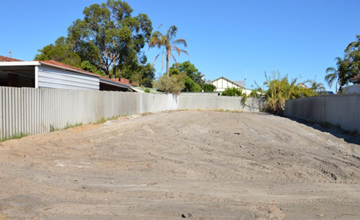 Picture: realestate.com.au/buy
Depending on where you're looking, finding vacant land can be difficult.
Firstly, in many places, shortages of available land and fierce competition has resulted in the price of vacant land increasing.
Meanwhile, a number of policies and world events have led to an increase in construction costs. From a dearth of builders, to product delays and price hikes, there are a lot of factors that are contributing to current building costs.
To help keep changing costs manageable, consider a fixed-price building contract. A fixed-priced contract will help outline what costs you're in for. However, it still isn't a concrete guarantee of what you will be paying. For example, if there are delays along the way or certain materials aren't available, the overall figure is still subject to change.
You can find a full explanation of current building costs, plus state averages, here.
Extra cost: Fees for variations and changes
Builds can blow out budgets and timelines at the best of times. However, there are some avoidable costs you can plan for. Variation fees, for instance, are commonly charged if you make changes to your construction plans. This is one reason it pays to plan ahead — and stick to said plan.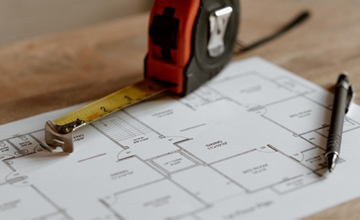 Picture: Pexels
Changing your mind or adding to your build can result in unanticipated costs.
Meanwhile, issues with contracts and construction can also affect your financing — or vice versa. This can lead to unexpected fees on both ends and can even affect the eligibility of your financing. The moral of the story is to find a hands-on lender who can help with this process and help you prepare (and lock-in) as much as possible ahead of time.
"The construction process has many more components to take into account such as building contracts, progress payments and valuations, which all differ to purchasing an existing property," RAMS Franchise Principal from North East Melbourne, Matthew Fernihough, begins.
"If an applicant is seeking a construction loan, it's always best to have a fully executed building contract, which includes plans and specifications, as this allows the valuations to be completed accurately and for the funds to be allocated accordingly.
"When prospective applicants don't understand the process of construction finance many issues can arise, which often leads to tight time frames for approval. We like to work closely with applicants and assist with checklists so they have all documentation ready to avoid such delays to make their home building experience more enjoyable."
Extra cost: Custom finishes
One of the perks of building is that you can customise your property and create the home of your dreams.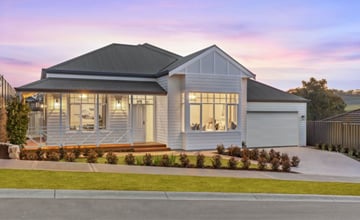 Picture: realestate.com.au/buy
Luxury finishes can add up, especially if they push you over your bank's valuation of the finished property.
However, luxury products, architect fees and so on can all add-up. If you splurge too much, your expenses may not line up with your lender's valuation, leaving you in a tricky spot for finance.
"Luxury features can all be considered in the finance of the build," Fernihough notes. "However, you need to make sure that you don't overcapitalise on the build for the area, otherwise the valuation that the lender does may not cover all goods included due to the lack of comparable properties in the area. If this occurs, applicants need to contribute a greater deposit of their own."
Having said that, remember that governments may be able to provide assistance through grants or incentive schemes for sustainability add-ons like solar panels.
To get an idea of how much your construction might cost, try RAMS Home Loans Construction Calculator.
This article was originally published on realestate.com.au, 'Savings vs extra costs when you build your own home'