After an abrupt slowdown in the residential construction sector throughout last year, experts say there are growing signs of recovery on the horizon.
Fast rising interest rates and material costs, as well as supply chain disruptions and labour shortages, put the brakes on new home construction, setting back an urgent need for new dwellings across Australia.
"The industry was hit by a perfect storm," Master Builders Australia chief economist Shane Garrett said.
"Interest rates went up unexpectedly and they went up much more quickly than any time in almost 30 years. So, that presents challenges. People who would ordinarily have built a home or undertaken renovations were not as willing to do so.
"The other issue we faced was that the cost of materials grew very, very strongly - building material cost inflation at one stage last year was the highest since 1975.
"But it wasn't just the fact that costs were rising so quickly. There were delivery delays, things not arriving at the right time, and we also had labour shortages that made it much more difficult and expensive to get the tradespeople that were needed for lots of building projects."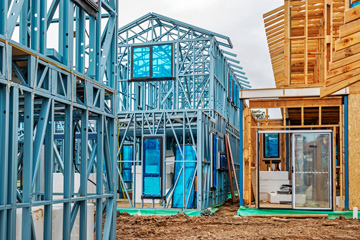 Picture: Getty
However, there are some early signs that conditions are starting to ease.
The latest Australian Bureau of Statistics data shows building approvals rose 18.5% in December 2022 in seasonally adjusted terms – a sharp rebound after three straight months of falls.
"The result was driven by a number of large apartment developments approved in New South Wales and Victoria," ABS head of construction statistics Daniel Rossi said.
House approvals were down 2.4% in December and 21.8% year-on-year, although the sector in 2021 had seen extraordinary activity on the back of the HomeBuilder stimulus program.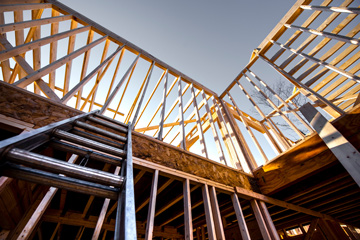 Picture: Getty
Master Builders Australia forecasts the number of homes planned for 2023 at 189,480, below the 2021 peak of 229,790, with another 174,930 to be built in 2024 before rising again to 188,410 in 2025.
Peter Langfelder, CEO of Australia's largest residential builder Metricon, said the slow down in building activity would have a stabilising effect on the industry.
"We are forecasting that 2023 will be a much more stable year with housing demand coming off the unprecedented levels we were seeing 18 months ago," he said.
"This slowing in sales will flow though to a slowdown in building activity in the second half of 2023 and this will help to reduce the current labour shortages.
"What we need to see is completions exceeding housing starts."
Mr Langfelder expected the first signs of residential construction growth would be seen in metropolitan areas.
"At Metricon, we're seeing good early signs of market growth in capital cities," he said.
"With international borders re-opened, we expect to see slow but steady growth in both new suburbs and established areas for knockdown re-build, as city populations increase, further prompting the growth of construction."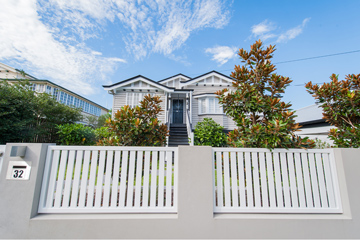 Picture: Realestate.com
As material costs begin to recede, he expected speculators who hoarded products like steel, timber, and concrete would begin to release them back into the market, further reducing the supply squeeze.
"It's looking like the majority of the cost increases are behind us."
Another positive factor is the belief that inflation and interest rates are nearing their peaks, with predictions that 2024 may even see rates start to fall.
"There's a good chance that we will get a further 50-75 basis points of increase this year but spread out in a much slower fashion than 2022," Mr Garrett said.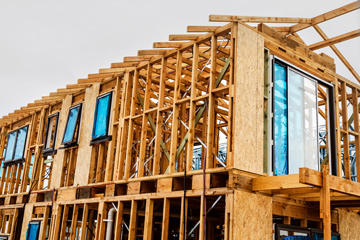 Picture: Getty
This article was originally published on realestate.com.au 'After a tough year, there are growing signs Australia's construction sector is on the road to recovery.'