Overcapitalisation means too much money has been spent on a home. Take, for example, a four-bedroom house on a street that typically sells for $600-700K. Someone buys it for $500K and immediately spends $300K on making it way too lavish and big. That money probably won't be redeemed.
If too much money is spent renovating what was an already expensive property to buy, there is a risk of overcapitalising.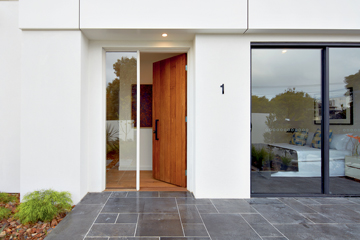 Picture: realestate.com.au
On the other hand, undercapitalising is when the value of a home ends up falling below what the maximum value of a home could be after renovations – and according to Selling Houses Australia host Andrew Winter, it's easily done.
Don't let a bargain get in the way of potential gains
"Let's say you live in a street where houses can very easily sell for $1-1.5M [but] you have managed to buy a really tidy, but not great, house for $800-900K," Winter says. "If you've done that, you have glory times ahead, because that means you could, in theory, spend $500-600K on it and at least get your money back in the short term."
But, he explained, some people who have bought a home in a great location for a bargain price don't want to spend big on fixing it up.
"[They say to themselves] 'maybe we'll fill in the garage, put a carport on and make an extra room and it will be done'," he says.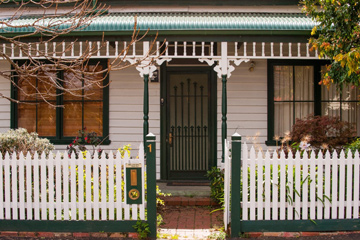 Picture: realestate.com.au
"That's okay sometimes, but if people are prepared to pay the price tag for a certain type of property in a particular street, you're almost spending money that's just going to get lost [if you're renovating to sell] because the house won't be good enough for the street."
Location is key when deciding to renovate or rebuild
Is it better to renovate or rebuild? Like any question in real estate, the answer often comes down to location, location, location, says Winter.
"It's usually to do with the geography of the street, where the street is, the suburb it's in and the locality," he explains.
"For example, last year our family bought a home that is in exactly this situation. We bought a really pleasant three-bedroom, single-level, two-bathroom beachside home on the Gold Coast, literally 80m from the beach."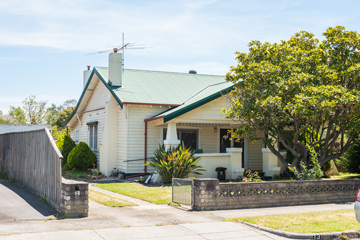 Picture: realestate.com.au/sold
While this house could use a new driveway, carport and a bit of work, the buyer must assess whether the gains will be worth the spend.
"My wife was saying, 'It's really quite nice, we could maybe pop another room on the roof or landscape it better, upgrade the fittings', but I said, 'no, that's a waste of time because somebody will just knock it down', if it's not us, then the next person will – so let's go for it.
"It was in a street where you can get big money, in a suburb where you can get big money. The house that was sitting on it was completely undercapitalised."
"In our case, [the house] was a perfectly liveable, beautiful beachside home, but it was probably 50% of what a house could sit at in that street, so it meant it was perfectly viable to knock it down, rebuild a beautiful one, and get our money back, plus a bit of profit."
Pay attention to price movement
Understanding how sustainable high prices are is key to knowing how much money to spend on a home, Winter explains.
"There will always be a house in a suburb that hits a benchmark, and you say to yourself, 'How the hell did it get that much?' It's really rare," he says.
"Everybody wants to sell their house for more than it's worth, but the truth is, it never really happens. It does happen every now and again, but it only tends to happen in really bizarre areas, where it's bought by someone where money is not an issue. The properties might have been bought by overseas buyers, have some cache about them or a completely unique element.
"You have got to make sure that the house isn't just a one-off. If you start to see a pattern forming, that's a good sign."
Inner-city home buyers beware
Many cases of undercapitalisation can be found in prime inner-city urban areas, and quite often in popular coastal regional areas, according to Winter.
"Take Victoria for example – you come out 50-100kms from the CBD and houses are getting really good prices because it's fuelled by Melbourne home buyers," he says.
"Perth has the same thing with places like Bunbury, where it's only an hour or two out of town – you can still pick up a really grotty house in a street where someone has got $1M, and you've just paid $450K.
"If you spend $150K, you make your basic house just a bit better, and maybe you'll get $650K for it if you sell. But if you spent double that, you could actually make a big profit.
"Sometimes if you spend $300K you will make $500K, rather than spending $100K and making just $25K," Winter added.
Is there a way to calculate the financial risks?
Mr Winter says it's important to weigh up the risks when deciding what improvements to make on a home, because it could end up costing you at the end of the transaction. To avoid going in completely blind, there are a few things to consider.
"With freestanding houses, there's a natural 'rateable value', which is the council's perception of the land value of your home," he says.
"If this is a massive percentage of your purchase price, then there's a good chance your building has got very little value. By rights, your land and house should be around 50% [of the purchase price].
"If you buy a block of land for $300K you should at least build a $300K home on it. If you have a piece of land worth $1M, you should be spending $800-900K on a build."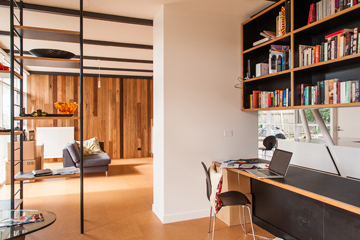 Picture: realestate.com.au/sold
What's the best way to figure out what to do?
During the research phase, Winter says it's a good idea to avoid people who stand to make money at each transaction as they'll be making suggestions that benefit them financially.
"The answer is to research the area you're interested in and look at the mix. Are people investing? Are people upgrading? Or are they making the best of [older homes]? You can learn a lot."
Start by tracking the value of your property. And remember to look at what's happening in your suburb when deciding on what improvements to make.
This article was originally published on realestate.com.au 'How to avoid undercapitalising when renovating your home'